Peter Egan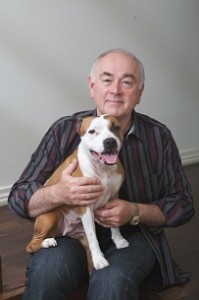 "My wife Myra and I have taken in rescue dogs for about twenty years now. It started when we lived in Chiswick, West London. A lovely blonde old Labrador collapsed in front of Myra outside the Ballet Rambert. The dog had been abandoned and was clearly starving. She brought her home. We called her Custard. She became a wonderful companion for Crackers our black Labbie. We moved to North London soon after, right by the Heath. It is an ideal place for dogs. Walking every day you meet many people with their dogs. We soon became aware of many dog charities and their desperate need for support. Over the years our lovely Labbies passed on. It's always a heartbreaking time. We decided that we would always rescue dogs. We now have five. It's chaotic but wonderful!"
Jenny Twigge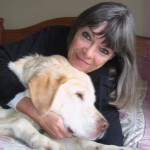 "All Dogs Matter is a charity very close to my heart, having personally experienced the team's compassion and dedication to finding 'forever' homes for the dogs they rescue. I am delighted and privileged to be a Patron. All Dogs DO Matter."
Lorraine Chase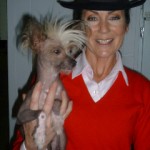 Richard & Maria Corrigan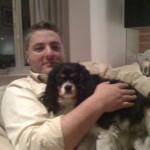 "When All Dogs Matter needed to find a home for a King Charles Cavalier called Jasper we went to visit him, and straight away we knew he was the perfect dog for us. We got him a week before Christmas 2009 and he was a tiny puppy. Now it's been a year and he's much bigger, fun and loving.
We are delighted that All Dogs Matter have opened an office in Highgate and will continue to support such a worthy cause."
Shirley Ann Field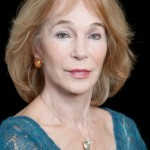 "I have had two dogs in my life and they were the best friends I ever had. If I had a steady life I would always have one now.
Dogs do matter, they are faithful and true. A dog is the one thing that loves you more than he or she loves themselves."
Michelle Collins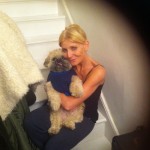 With her ADM dog Humphrey
Ricky Gervais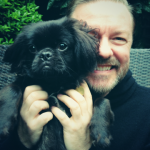 Showing his support for All Dogs Matter with ADM dog Wooky!
Babs Powell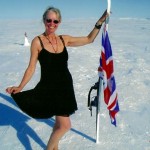 Liza Goddard
Robert Powell
Sir Michael Gambon
Timothy Dalton (of 1007 Fame!)