We are desperately looking for experienced foster carers around N.London for these poor dogs.
It's been a really difficult week as they all came in within a few days of each other, all in such a terrible condition. We're hoping to get them into caring homes as soon as possible, you can find out more in the details below.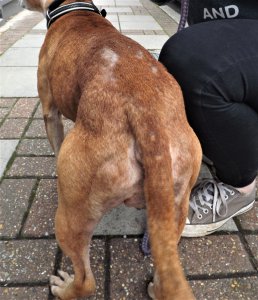 Bella is an elderly female Staffie who is rapidly losing weight in kennels as she is very stressed. She also came in with terrible skin on her back that had not been treated. She is  looking for a foster carer/adpoter who can help nurse her back to her full weight.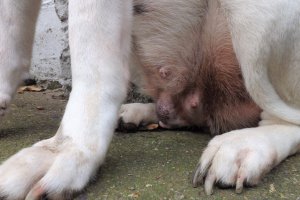 Susie the 8 year old Akita has clearly been very neglected by her previous owner. She came in with long claws, large sore patches on her back and mammary tumours that had to be removed. Our vet thinks that she will be on her way to recovery after some TLC. She will need a quiet, calm household to rest up in.
Eddie is a 7 year old Collie has come to us severely underweight and with open sores on his skin and claws so long they had grown back into his pads. He's on some treatment from our vet and is on the mend but we are urgently looking for a foster carer for him so he doesn't have to be in kennels while he recovers.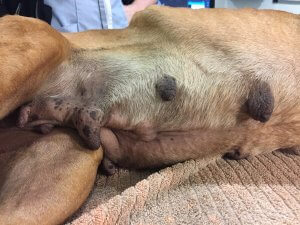 Poor Fergie has clearly had a traumatic life so far.  She is a small Mastiff Cross and is about 5 years old. As you can see from the picture, she came in with a large lump on her face, which appears to be made of bone. We think she was kicked in the head and the injury has caused excess bone to develop on the side of her head. This lump will never go away, but it's not causing her any pain. She has been heavily bred from as well but despite all this neglect, she is such a sweet girl.
Sadly there are some dogs who even after being rescued, still can't be saved.  Angel, a 10 year old Labrador came to us with a huge mass/tumor on her belly, which we tried to have removed. Sadly the cancer had spread all over her body and she had to be put to sleep. Her previous owners were tracked down but they did not want her back or even her body when the sad decision had to be made. We got to give her so much love whilst she was in our care and at least we know that she is running free on Rainbow Bridge now.