WOOFS to all our supporters who are fundraising for All Dogs Matter this year! Just click on the names below to find their Fundraising pages.

21st May Crouch End Fun Run
Please support Heidi, Klaudia + Claire, part of the team from Zasman Vet, Crouch End!

Please support Florence!

Please support Margie!
Please share and donate if you can!
Matt Cook walks for Stray and Homeless Dogs
Please support Matt Cook! He has sadly had to postpone his walk from Wales to London due to ill health but hopes to do it later in the year.
Mitch and Joel 24hrs Sleeping Rough
Mitch and Joel have raised £5k for All Dogs Matter and Crisis so far. You can still support them on the page!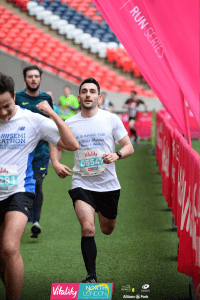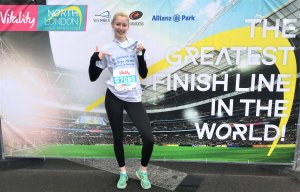 Robert and Sophie sent us these great photos from the Vitality North London Half Marathon! Along with Shem, Georgia and Florent they have raised nearly £800 so far for our dogs in need!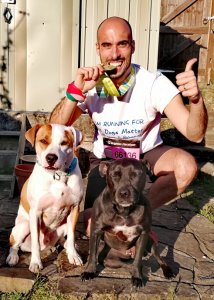 Loris ran the Brighton Marathon on 9th April! You can still support Loris by clicking the link here!
 
Please support Keith and Gary who ran the London Marathon for All Dogs Matter!