View All Dogs Available for Adoption
Bridget
Gender:
Breed:
Specific Ages:
Rehoming Status:
Rehoming Options:
Can live with children over 10
* Reserved *
Bridget is a petite Staffie (she's a really small girl!) who has come to us after she was abandoned. We think that she's approximately 7 years old.
Bridget is a sweet dog, who loves a tummy rub! You would never believe her age if you met her, as she is an active girl who just loves to play. She is currently in a foster home, where she has settled down well. Bridget loves a game of fetch and enjoys tearing around the park! She's house trained and knows some basic commands too. Bridget walks well on the lead and has good recall when off lead. Bridget can live with children of 10 and above in her new home.
Bridget has been good with dogs when out and about but would prefer to be the only dog in her new home.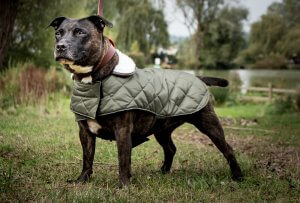 Reserved