Dolly's life turns around with love of new family
Dolly the Yorkshire Terrier came to All Dogs Matter in October 2018. Tragically she was one of the worst cases of neglect that we had ever seen and was found in a terrible state, covered in fleas with matted hair, her teeth were falling out and her nails hadn't been clipped in a long time. The vet estimated she was between 12-15 and that she was also suffering from cataracts and some benign tumours.
Fortunately for Dolly, her luck was about to change. Our dedicated kennel team carefully bathed Dolly and took her to the vets for treatment, including surgery to remove her tumours. While she was recovering Dolly was placed with loving foster carers before finding Philly Stock, her new owner, who now can't imagine life without her. Here Philly shares her story.
I had wanted my own dog for years. We had a Labrador, Megey, when I was younger, (she lived from my sixth birthday till I was 23!) but I have never had a dog of my very own. I work with dogs, and I love them all, but particularly big dogs – the bigger the better! But then we found Dolly, one of the smallest dogs I have ever met, and she is absolutely perfect for us.
We weren't looking to adopt a dog, but when we saw Dolly on Instagram, we knew that we had to give her a home. She is very old, has a long list of health issues, and had clearly been neglected for a long time. We have a home with a garden, and we knew that she deserved better; she needed us, so we took her in. We initially intended that she would stay with us, as her foster family, until she was a bit healthier, and she could go off to her forever home. It took less than 24 hours for Dolly to steal our hearts, and we knew that she wasn't going anywhere.
Life is happier with Dolly. I thought that because of her past, she would be timid and nervous, and it would take her a while to build up a relationship and settle into our home. I was wrong. She seemed so grateful to be fed and warm, that she just made herself right at home, and it feels like she has been a part of our family for years. She's the perfect example of a rescue dog, she's not the kind of dog we thought we would end up with, but we wouldn't have it any other way.
To donate to help other other dogs like Dolly click here. Thank you.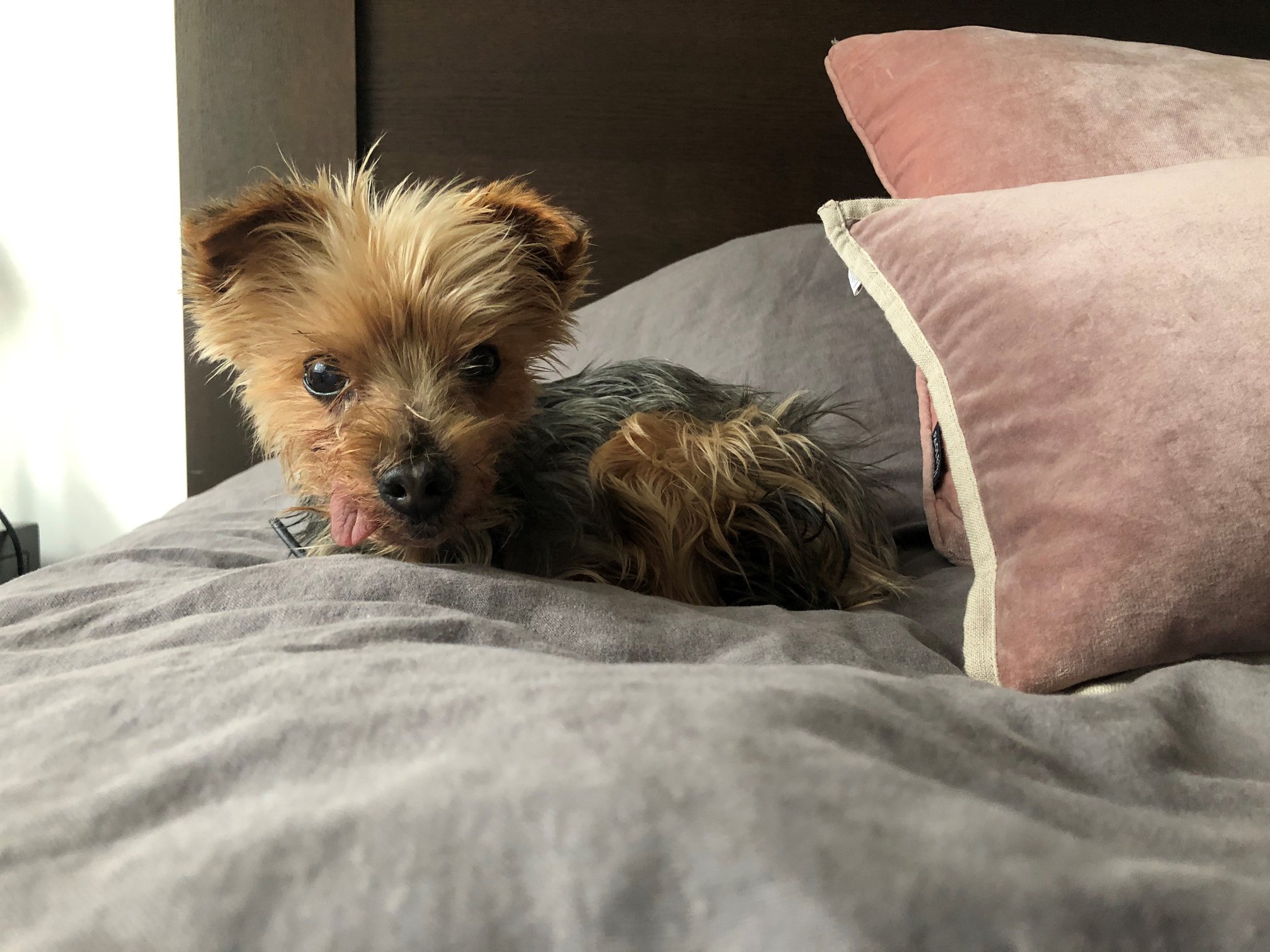 ---