Canine & Companions Exhibition
 "Canine & Companions – Women and their Dogs"

22nd – 24th April
Gallery Different, 14 Percy Street, Fitzrovia, London W1T 1DR
The exhibition was a complete success and we have raised over £2000 so far!  There are still prints available, we will have details up in our website shop soon.  Alternatively you can also celebrate the Queen's birthday with one of our Cuffleberry & Co Dog Bowls!
"Canine & Companions – Women and their Dogs" will feature the work of fashion photographer Andrew Lamb and help raise funds for All Dogs Matter. The exhibition explores and highlights the special relationship between women and her dog.
Andrew's prints will be sold along with a limited edition dog bowl ( designed by Repeat Repeat) to help raise funds for the dogs of All Dogs Matter. There will be a limited number of bowls available so make sure you get your order in! We will be selling them at the exhibition and our website shop.
This event has been organised by Satellite PR and is being sponsored by new dog food brand, Cuffleberry & Co.
Please direct any enquiries about this exhibition to miriam@satellitepr.com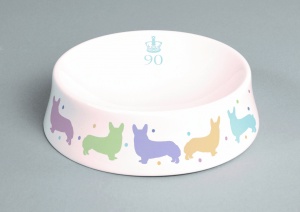 "A dog is there through the good times, the bad times, the tears and the laughter. They're companions first and dogs second which is what the exhibition is all about, and why we're really excited to be involved," says Sarah from the Cuffleberry & Co. team.