Sponsor an ADM dog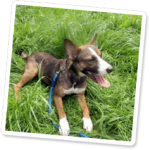 You can sponsor an ADM dog from as little as £5 a month.
In thanks for your support you'll receive a personalised sponsorship certificate with a picture of the dog you are sponsoring. (Makes a great gift!)
Leave a Legacy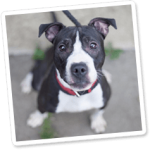 If you're looking to make a will or already have a will, please consider giving a gift to All Dogs Matter as part of your legacy.
A legacy can save many dogs lives – even just a small gift in your Will could make a huge difference to the life of our dogs.
Cartridge recycling
Millions of used cartridges are thrown out in the U.K. each year. They end up as landfill. Not only is this bad for our environment, they can be put towards a good cause: our rescue dogs!
You can send your old cartridges by FREEPOST (so no need to buy stamps). The lovely people at the receiving end will re-use your old cartridges and transfer the funds to All Dogs Matter, which will be used towards the care of our rescue dogs.
So if you have any old cartridges lying around, please start recycling today and support the dogs in our care.
Find out more details on which cartridges can be recycled, and print a freepost address label.
Thank you for your support!

Donate an item from our Amazon Wish List
Our dogs require everyday items such as dog leads, food, water bowls, bedding and toys. Furthermore, the volunteers at All Dogs Matter are in need of basic office items, such as ring binders and note pads.
View our Amazon Wish List to start donating items.
On behalf of our rescue dogs: thank you very much!

Raise funds while shopping online with Easy Fundraising
All Dogs Matter has teamed up with Easy Fundraising, who provide a quick and easy way to generate funds towards the care of our dogs. Moreover, both registering and donating with Easy Fundraising are FREE!
How it works:
You shop online directly with retailers such as Amazon, M&S, John Lewis, Argos, eBay, Sainsbury's or one of the other 2,000 + retailers the Easy Fundraising site offers. A percentage of what you purchase will be donated to All Dogs Matter, at no additional cost to you. This can be as much as 15%!
How do I sign up?
Registering is very simple. Go to www.easyfundraising.org.uk/causes/alldogsmatter to register. You will only need to do this once. For your next online purchase, simply sign in at www.easyfundraising.org.uk, click on the desired retailer on the Easy Fundraising website to start shopping and you will start raising funds for All Dogs Matter automatically. Alternatively, you can log in using your Facebook account.
Are there benefits for me?
Easy Fundraising offers access to numerous exclusive discount codes and vouchers, which you can use towards your purchases, so besides helping our dogs you will be saving money yourself.
What will your donations be used for?
Your donations will go towards the care of our dogs. This includes veterinary treatments, microchipping, dog food and bedding and much more. An estimated 118,932 dogs were abandoned in the U.K. last year. Nearly every hour of every day one abandoned dog is put to sleep in the U.K. if it does not get rescued. The more donations we receive the more abandoned dogs we can rescue and re-home!
Thank you for your support!

Help our rescue dogs when you purchase gifts from Dealcloud
Dealcloud offers amazing deals throughout the U.K. with prices of up to 90% off the standard retail price! What's more: you can now help our rescue dogs each time you buy one of their products. From the perfect Christmas present to romantic getaways and beauty treatments, Dealcloud offers it all – and at great discounts!
For every purchase you make through Dealcloud, the lovely people at Dealcloud will donate a percentage to our rescue dogs. This will aid us in rescuing and caring for as many rescue dogs as we possibly can. And it won't cost you a penny extra!
Tea for a Tenner – host a tea party for ADM
Did you know that a cup of tea and a piece of cake could go a long way to save our dogs?
If you like parties, why not host a tea party and invite your friends to join for £10? You provide the tea and cakes and all the money you raise on the occasion go to All Dogs Matter.
You could also get a few doogy treats ready and invite the dogs to join in – they will never say no to a party, will they?!
For tips and ideas call us on 020 8341 3196 or email us

Donate doggy bits!
We are in desperate need of food as we have a growing number of dogs in kennels. We also need leads and collars.
We always like to give every stray dog a name and a collar so we are always in need of them.
If you feel there is anything you are willing to donate please contact us, it would be very much appreciated.