Adopting an International Dog
All Dogs Matter works on an international level helping to rehome abandoned and unwanted dogs from both Europe and Asia. Adopting an international dog is a very rewarding and fulfilling experience, however if you are thinking about adopting from another country there are some factors you should consider. Due to the sometimes tragic treatment in their native countries, some of these dogs are cautious of people and unsure of the home environment.

If you are thinking of adoption we are here to help you through every step of the way, and to answer any questions you may have. We generally have various groups of international dogs come to us throughout the year. Due to the nature of the work, we aren't always able to plan months or years in advance for the number or types of dogs coming into our care however, we do make an effort to update the website with news of when the dogs will be arriving to All Dogs Matter and are ready to be adopted. 
If you are interested in giving an international dog the life they deserve, read the information below, and consider if they are the right match for your lifestyle, family and home. Do bear in mind this information is based on our experience with international dogs, and each dog will be entirely different and have unique personalities. If you have any additional questions, get in touch with us on email (info@alldogsmatter.co.uk) or phone (020 8341 3196)
The life of an international dog
The treatment and lifestyle of an international dog will depend on their native country. We find that coming from Europe, the dogs usually haven't lived in a home before – unless it is a foster home where they spent time before traveling to the UK. Generally, this means they are not used to the enclosed environment of a home, and will likely not be toilet trained. Furthermore, they have never walked on leads, and are likely to pull and try to run away, or cower and not want to move – do bear in mind it's usually safer and more comfortable for these dogs to walk on a harness instead of a collar. As they have grown up near traffic, they may have an ingrained nervousness of this and can show fear around cars and busy roads, therefore we generally look for a quiet and semi-rural/rural home for these dogs.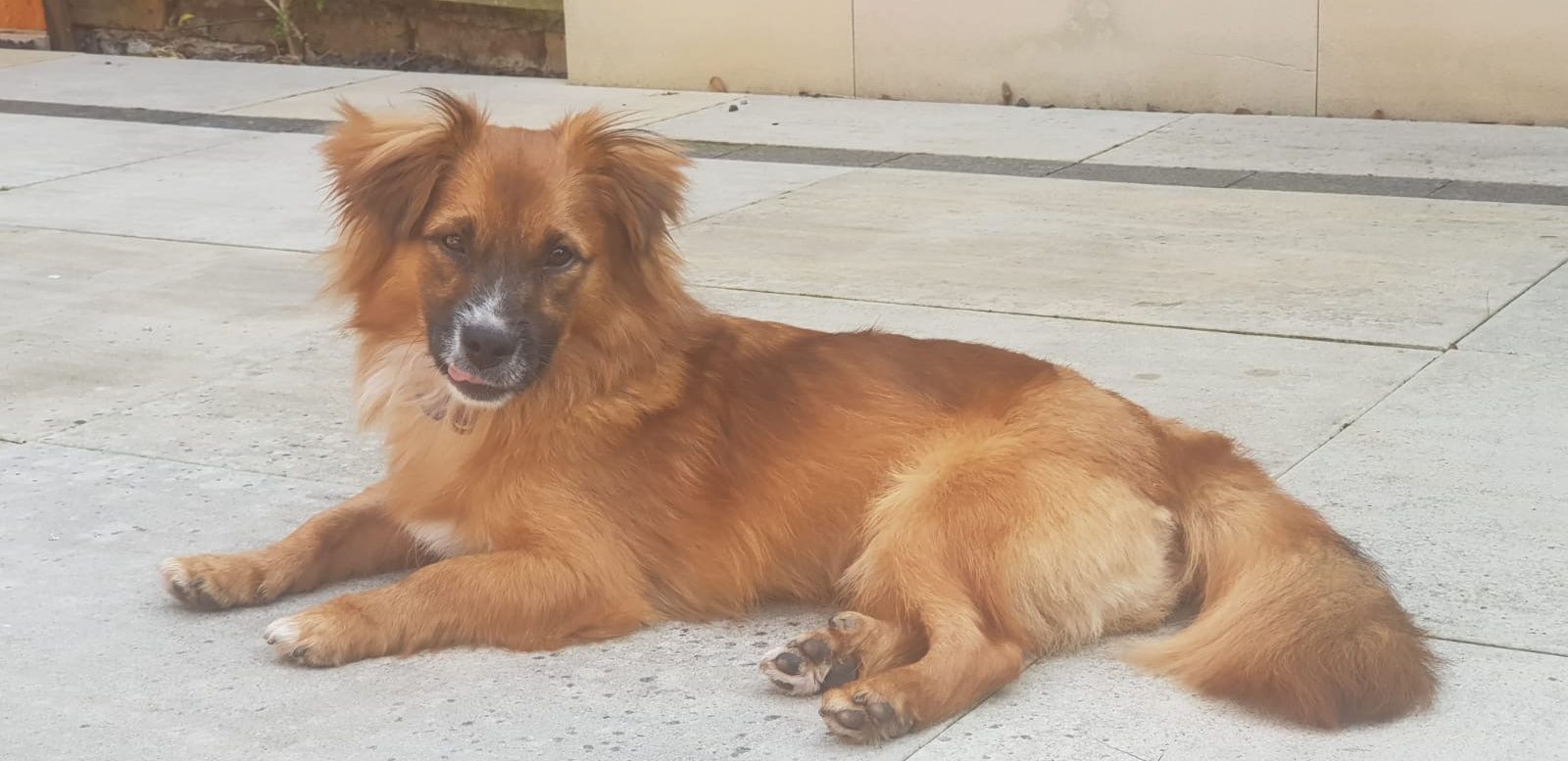 When international dogs arrive to us from Asia, their behaviour can be more varied than their European friends. In countries where dogs are bred for their meat, often these dogs have been stolen and would have had a home previously so are therefore generally more settled in a home, used to a 'pet' lifestyle, and are mostly toilet trained. As these dogs are usually mistreated in the meat farms, they may be afraid of men or sticks (from where they've been hit). With a tender and loving owner, they quickly realise there is nothing to be fearful of, and make fantastic pets. 
Welcoming an international dog into your home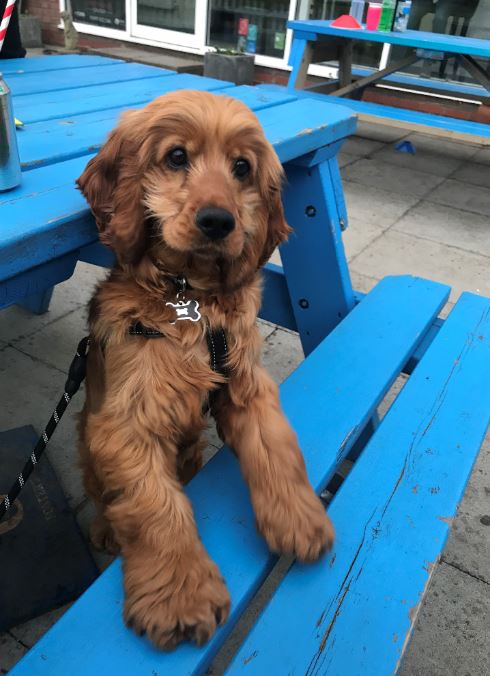 Arriving in the UK and getting familiar with your home will most likely be a daunting experience for the dog.  Therefore, international dogs may be more at risk of escaping because they are in shock, frightened, and desperate to seek familiar and 'safe' surroundings. They have no idea that you are a loving and gentle owner who has their best intentions at heart. Once the dog is in your care, make sure to take extra precautions to ensure your dog cannot escape when you open any doors.  Remind everybody in the household to be careful entering and exiting the house, as well as opening large windows – keep a lightweight lead on the dog for the first 24 hours. This will prevent you from having to grab their collar for any reason. Try to set up a 'safe' zone for the dog in your home where they won't be disturbed and can choose to enter and exit.
As your dog is still getting used to their new home, try to avoid having too many guests over. Wait until the dog is more settled and used to every member of the home. Before the guest arrive, let them know how you would like them to interact with the dog. When introducing a new person to your dog, watch the dog's body language – the ears, eyes, and tail will help you gauge how the meet is going. If your dog is nervous with new people, introduce people gradually and follow the pace of the dog. Take precautions to make every engagement a very positive experience.
When feeding your new dog, remember that in their past life they may have been starved and scavenging for food.  Although they may be a million miles away from this life, the behaviour can re-emerge when food is present. Go slow with your dog, and avoid giving the dog large treats, like a pig's ear, until you understand more about their temperament around food – waiting a week is usually a good idea. When the dog is eating a meal, do not disturb them until your are comfortable with their behaviour. If your is eating too quickly, try using a slow feeder. 
Taking your dog outside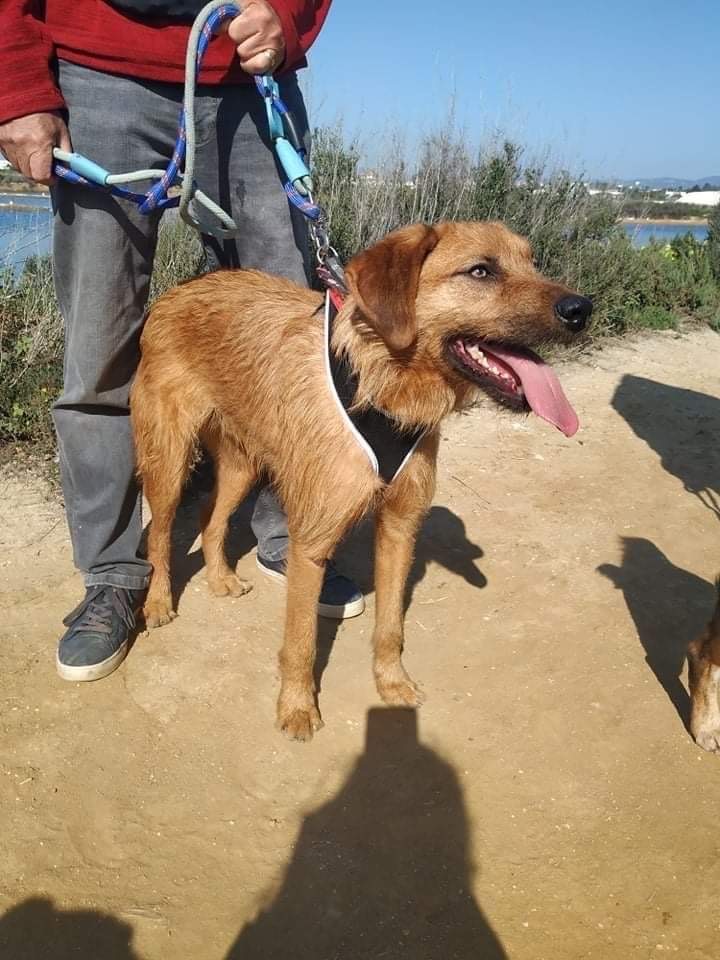 Get your garden ready before bringing the dog home. Your garden should be fully enclosed; make sure to check the entire fence for any gaps, and check the gates have a secure bolt that a dog couldn't break through. The fence should be a minimum of 6ft to avoid chances of escapes.
When taking your dog to the garden for the first time, keep them on a long line while they explore. As the dog may not be used to wearing a collar, harness or lead, the garden is a great place to practice walking safely before going fully on a walk. Start small and build the training up in the garden before tackling an 'outside' walk. You may find that your rescue dog is reluctant to come back inside after being in the garden as this is the environment they're used to. Never push or drag the dog back inside, as this could cause negative feelings towards the home. Offer treats and gentle encouragement to bring them back inside – making the home a positive area.
Don't take your dog for a walk for at least the first few days, and consider waiting a week depending on their level of settled household behaviour – they could be experiencing trigger stacking. (Trigger stacking is defined as stress accumulation due to the exposure of many different triggers in close succession before the dog has a chance to relax).
For the first walk, double lead your dog on a harness and slip lead, as a back-up. Wait several months before trying your dog off lead, and until you are confident they will return to you. Some dogs will be absolutely great off lead, some may need more time, and some you will never be able to be let off lead.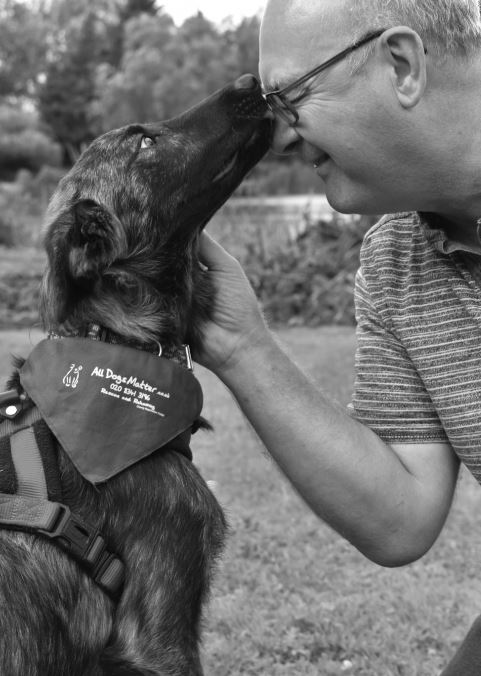 To summarise:
1. Go slow with your rescue dog to start. Don't do anything that would make them feel uncomfortable.
2. Wait at least a few days to walk your dog, double lead them to start, and wait several months before letting them off.
3. Look for ways your dog could bolt out of doors and escape. Make everyone in the house aware of this.
4. Offer a safe place where the dog can be alone, and walk the dog on a harness to prevent backing out of a collar
5. Be mindful when feeding your rescue dog and giving large treats
International dogs make great, loving companions, however it could take a while for them to fully come out and let their personality shine in an owner's care. An international dog is looking for a confident and calm owner who will be able to help them thrive in their new home. If you're interested in an international dog, keep an eye on our Meet Our Dogs page, and social media for updates.
See some of our international dogs who have found their loving forever homes