A story of Hope
Not all our work is about rehoming and Hope's story is a good example of how we work to help dogs in desperate need, regardless of the outcome.
Hope, a beautiful Boxer dog came into our care after being picked up as a stray in a terrible state. This sweet girl had suffered from severe neglect and despite veterinary treatment and care from our amazing foster carers, Nicky and Joe, was just too ill to survive what she had been through and she passed away peacefully surrounded by love. We can't thank her foster carers and The Arc Vet in Muswell Hill enough for their support.
Thank you for everyone who shared Hope's story.
RIP, beautiful girl.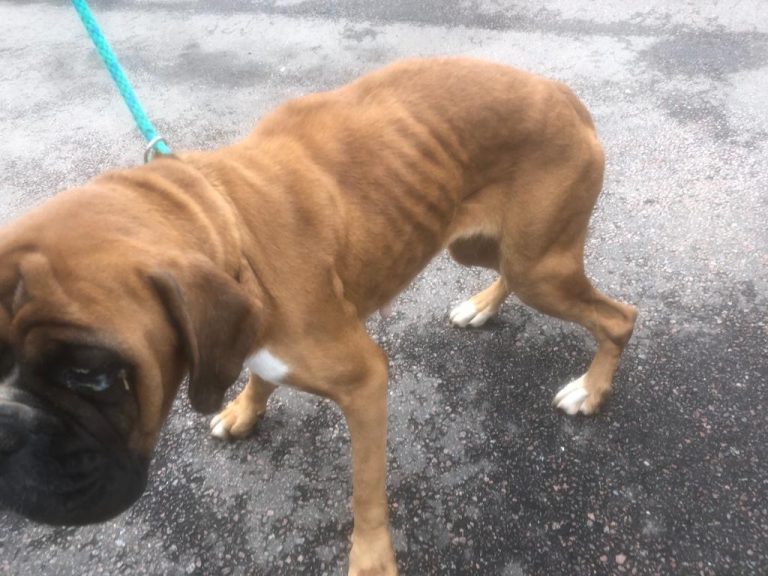 ---