Bear's story
Bear, an elderly Pomeranian, arrived to us in a very poor condition after being picked up as a stray. He was was adopted by Rachael and Joran and is now living his best life.
Here Rachael shares Bear's journey. ❤️
'We knew we wanted to rescue an older dog and give them a 5* retirement home! Bear came with a fairly long list of concerns/ailments, but as soon as we met him we knew were a good match – and things have definitely turned out that way.
'It's taken a while for Bear to build up trust with us, as at first he would get quite scared and snappy when we put on his collar and lead. He also suffered a stroke in April but has since made a full recovery. Overall, he's made huge progress from when we first got him – his fur has pretty much all grown back, he now eats out of a bowl and even drinks water. He also enjoys the occasional walk round the park, as long as it's at his own pace!
'The progress Bear has made over time has been amazing – from a scared, half bald, toothless Pom, to a sassy, fluffy, (still) toothless Pom. Rescuing Bear has been a fantastic experience, in that we've gained a new companion and he now has a safe and loving home. It's nice to know that we've made a tiny bit of a difference, and hopefully Bear thinks so too!'
Bear when he arrived..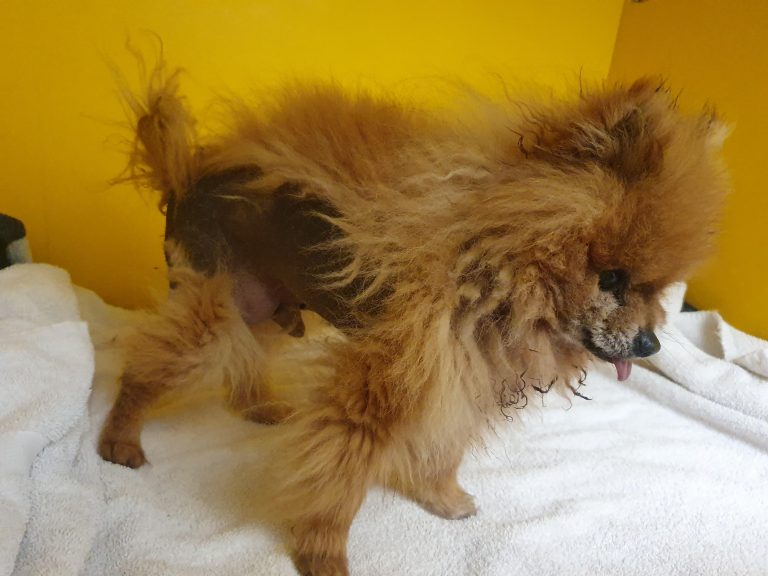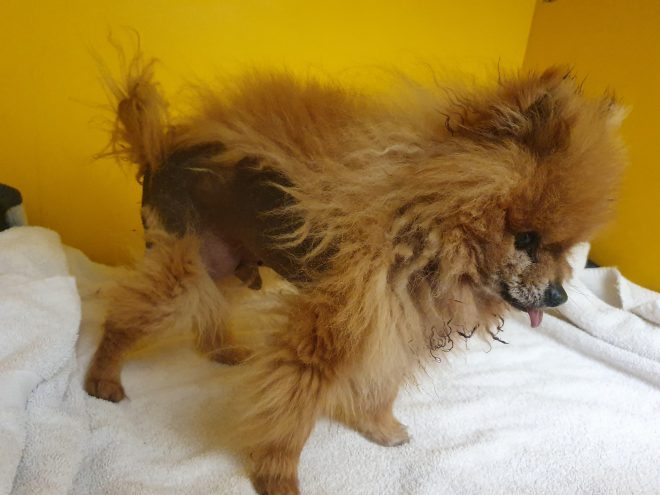 Bear today!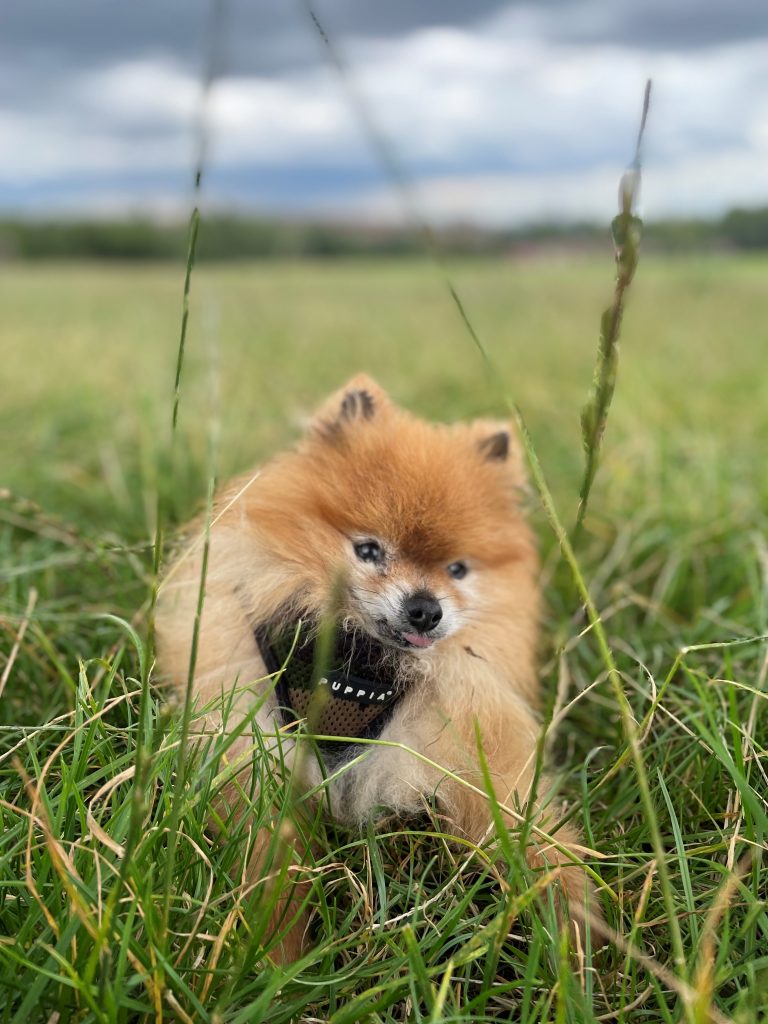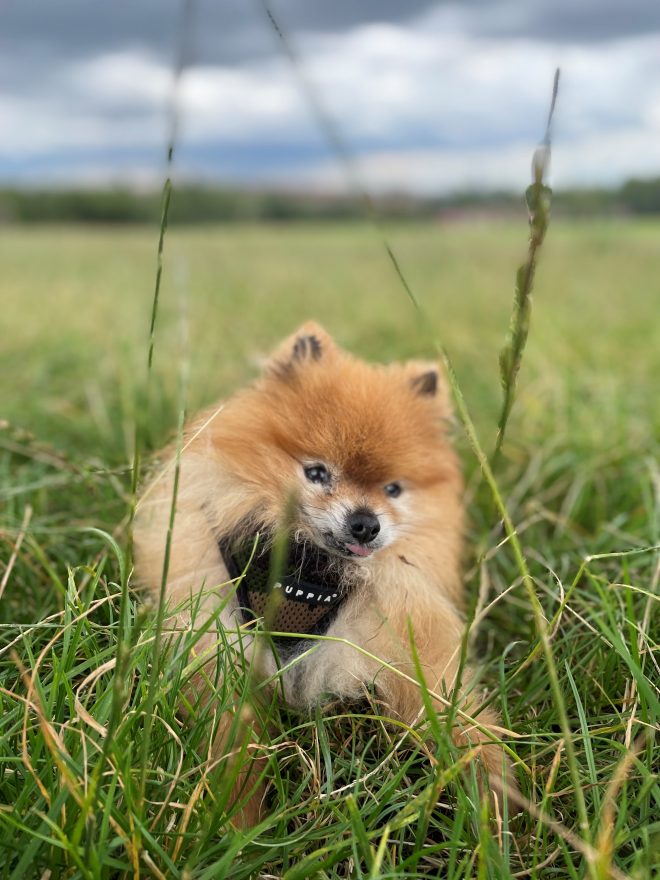 ---