Garrick's Story
Lovely Garrick came to All Dogs Matter in October of last year. He was rescued from a shelter in Egypt, where sadly dogs are not rehomed, and brought to us in the UK to find him a forever home. Read his new owner's words below:
Garrick came to us in November 21. Despite a tough start in life he was good natured and friendly from the start. It has taken him time to regain his strength, and to fully believe that he has a permanent home, and isn't about to be kicked out.
He loves socialising with other dogs and rambling in the countryside. He didn't know how to play at first, but watching other dogs helped and he now loves a toy tug of war, and ball games in the garden.
He has endeared himself to the local community and is a popular character in the neighbourhood. Garrick is a joy. A sweet natured, loyal family member with a resilient spirit and the ability to see the positive in life in spite of everything he has been through.
We have never had a moment of regret about adopting Garrick. His companionship has enhanced our lives in ways we could never have imagined.
We are so glad you have found your forever home Garrick, We wish you many more happy adventures!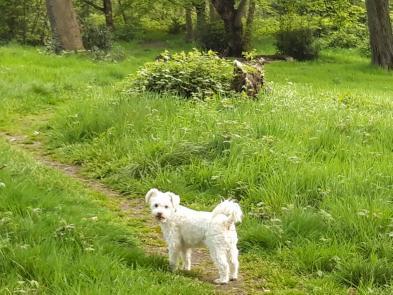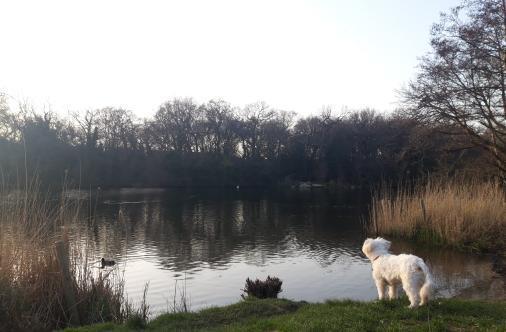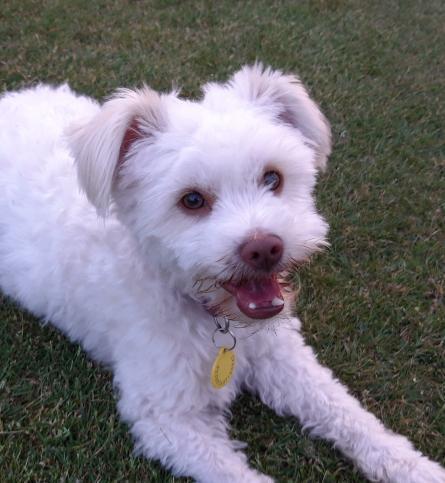 ---