Annabelle's Story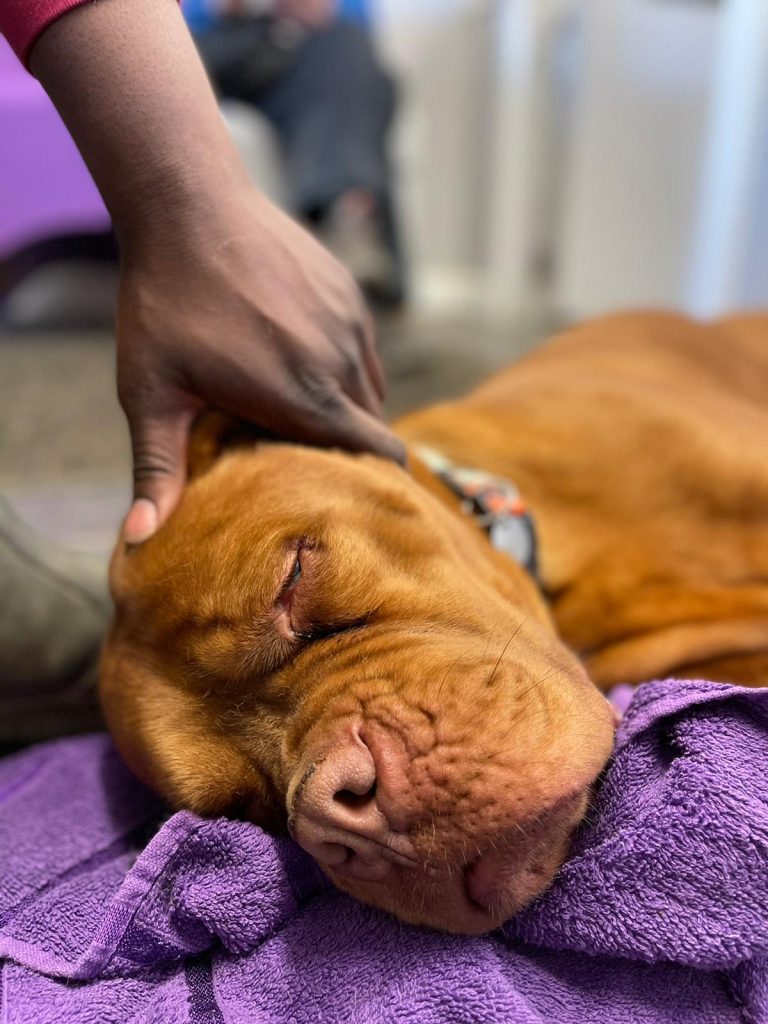 Annabelle, a beautiful Dogue de Bordeaux, recently arrived into our care after being picked up as a stray by the dog warden on the side of a road, scared and alone. As she was not chipped, we could not locate an owner.
This sweet girl isn't in the best condition. It's clear that Annabelle has been used for breeding, and was then abandoned when she could no longer produce any more puppies. We now suspect she may have a pyometra (a serious womb infection), so she has been taken to a local Medivet to be cared for and recover from this. Pyometra's can be 100% prevented by spaying a female dog at a younger age. An unspayed female has a 25% chance of suffering from a pyometra in their lives.
Once Annabelle is well enough, she will be looking for a forever or foster home for her where she can enjoy her days lounging and walking, and forget about her past life.
Annabelle's medical bills could be upwards of £1000. Please, if you can help donate towards her care and veterinary bills (as well as other dogs like her), do so below. We need your support more now than ever.