Max is Loving his New Home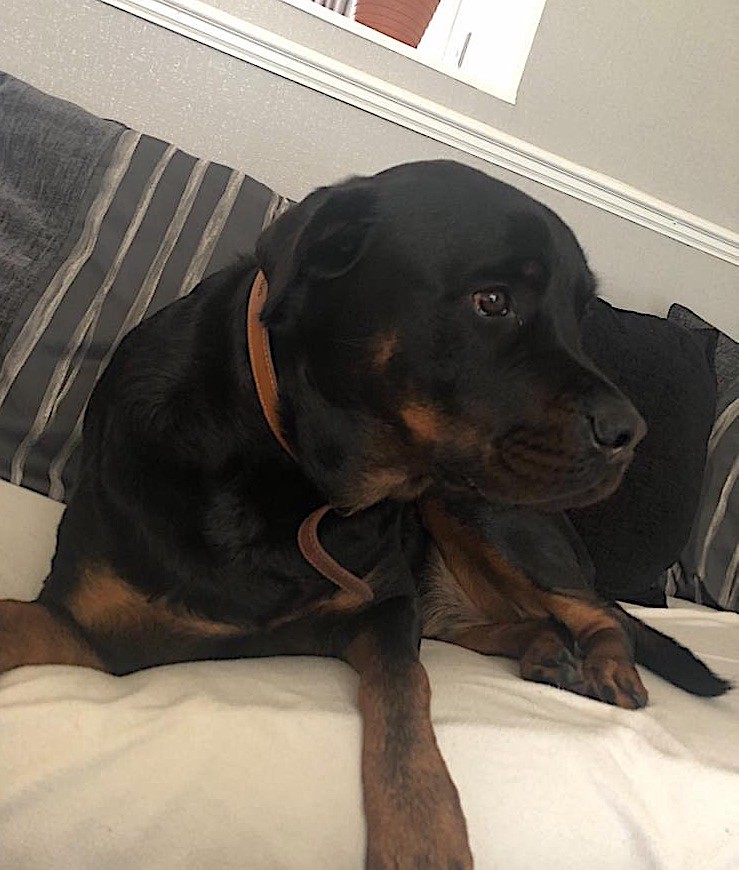 Max came into our care after his owner was unable to keep him. Luckily, Max has now been adopted to a lovely family where he's fitting in marvelously. Read his story from his new furever family.
Back in April my wife and I were considering purchasing a dog, and came across the All Dogs Matter Website. In truth, having recently moved to a bigger home with a large garden, and having lost a much loved 14-year-old Collie/Pointer the previous year we had been thinking about it for some time.
I'd previously had Rottweilers and loved the look of Max on the website. That beautiful face! We emailed that Friday evening and then had to complete a thorough questionnaire the following morning, with pictures of our garden, before we were even told where Max was being fostered. I cannot fault the Due Diligence carried out by All Dogs Matter, which reflects the care they obviously have in mind for dogs that come their way.
That afternoon we visited Max at his Foster Home. I will never forget how the huge lump that is The Max Factor came running over and immediately licked my face, tail wagging like mad. For both my wife and I, it was love at first sight. Max came home with us the next day.
Whilst we will never know the identity of Max's former owner, who sadly passed away from cancer on the day we collected him, it is obvious he was well cared for and loved. He was in great condition, with fully up to date inoculations and a very calm temperament. We adored him from the first minute. It was about an hour's drive home, and we stopped at some nearby woods to give him his first taste of the Kent countryside. Once home, he took his time to explore what will be his home forever, sniffing around the garden, though at this stage never far from us. (His choice, not ours.) No doubt, exhausted Max finally signified his happiness at the new arrangements, falling asleep on my wife's lap. We're not sure where Max used to sleep in his former home but had decided we wanted him sleeping downstairs. For the first week I slept on a camp bed next to his sofa so that he didn't feel too anxious in unfamiliar surroundings.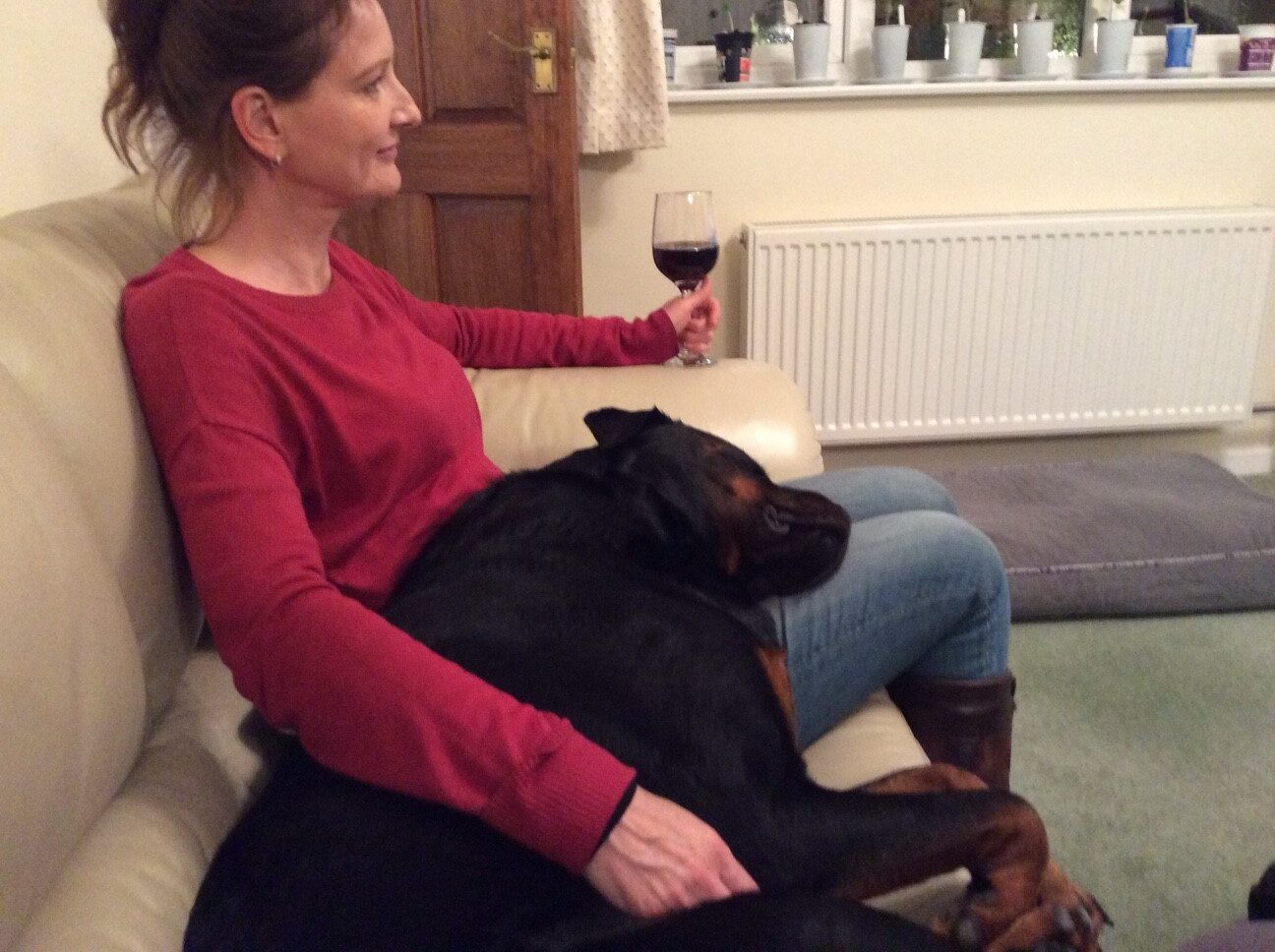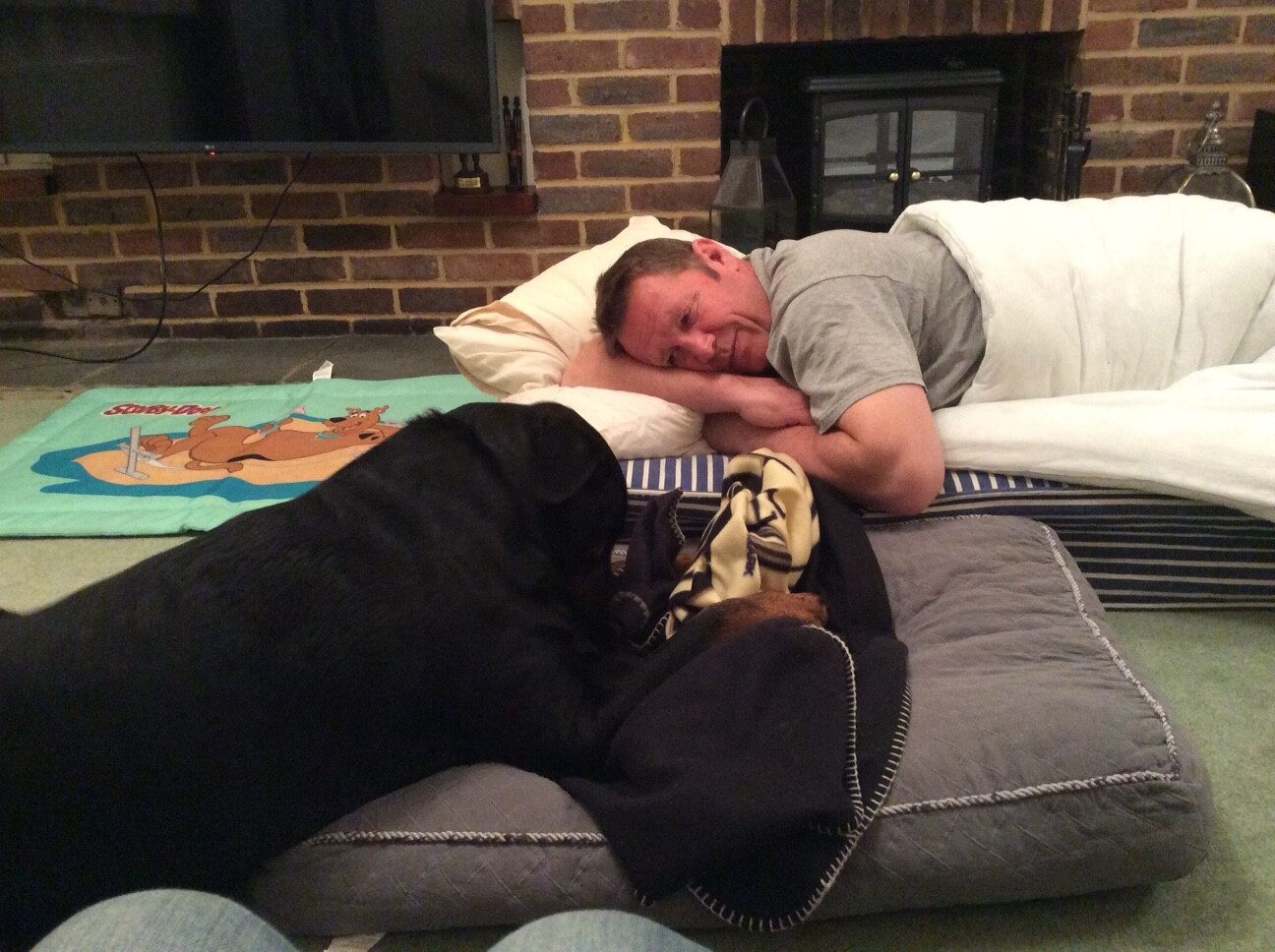 Max is an absolute joy to have around. He is firmly established in the village, and children of all ages like to come up and stroke him. He is supremely calm and even tempered, and always seems to be happy. We walk him twice a day, averaging about 50 miles a week, and he also loves running around the garden. He seems to be more nimble on his feet, frequently thundering off across the fields in pursuit of some distant pheasant. Weighing in at 48 kg, the Vet assessed him as being in "perfect nick".
I cannot imagine life without Max; our love for him is absolute, and as much as some of our friends have said "If ever a dog landed on his feet" I have to remind them that we are just as fortunate as him. He's wonderful, and has definitely found his forever home.
Well done to All Dogs Matter for the sheer professionalism and thoroughness of their operation. Can't fault it.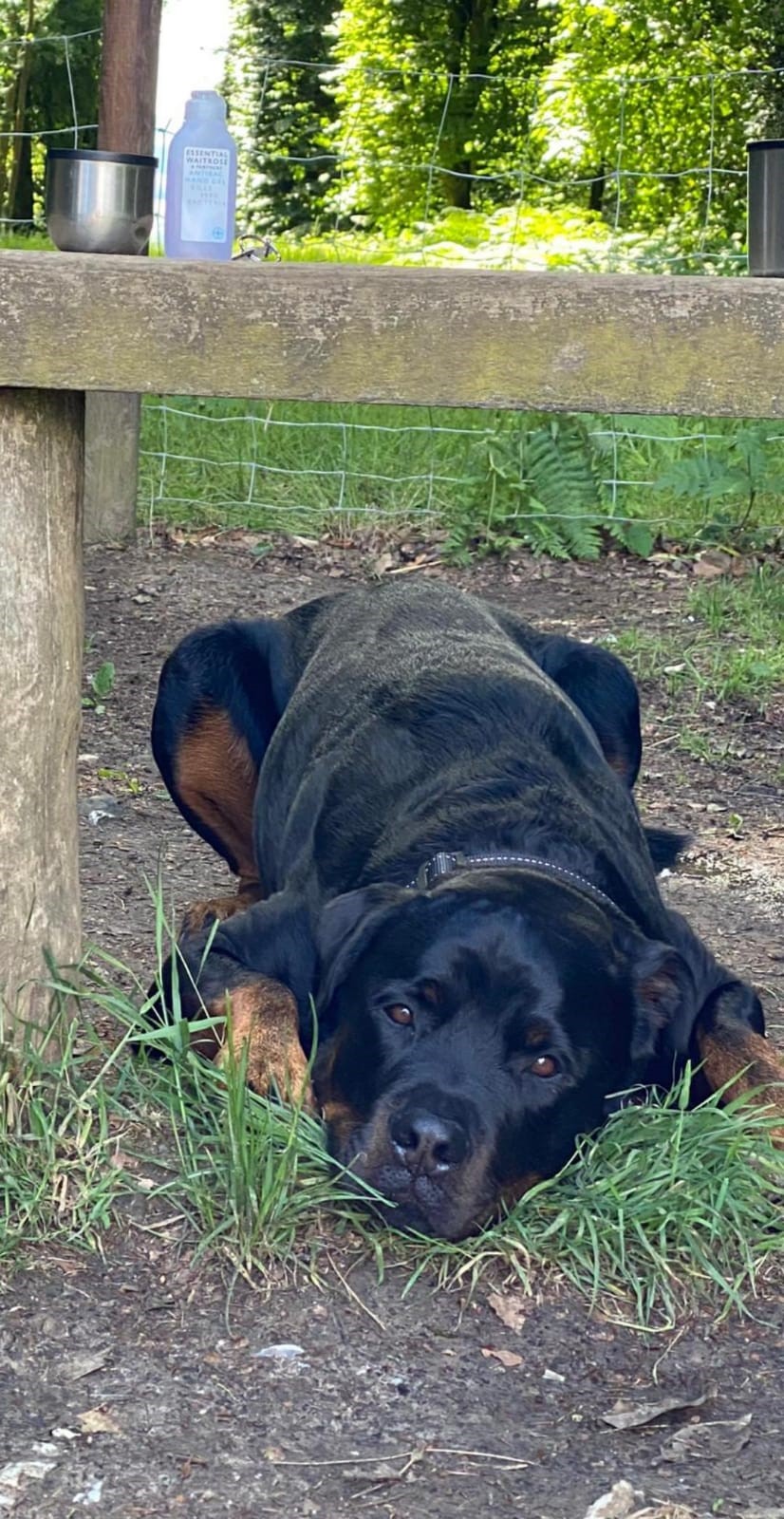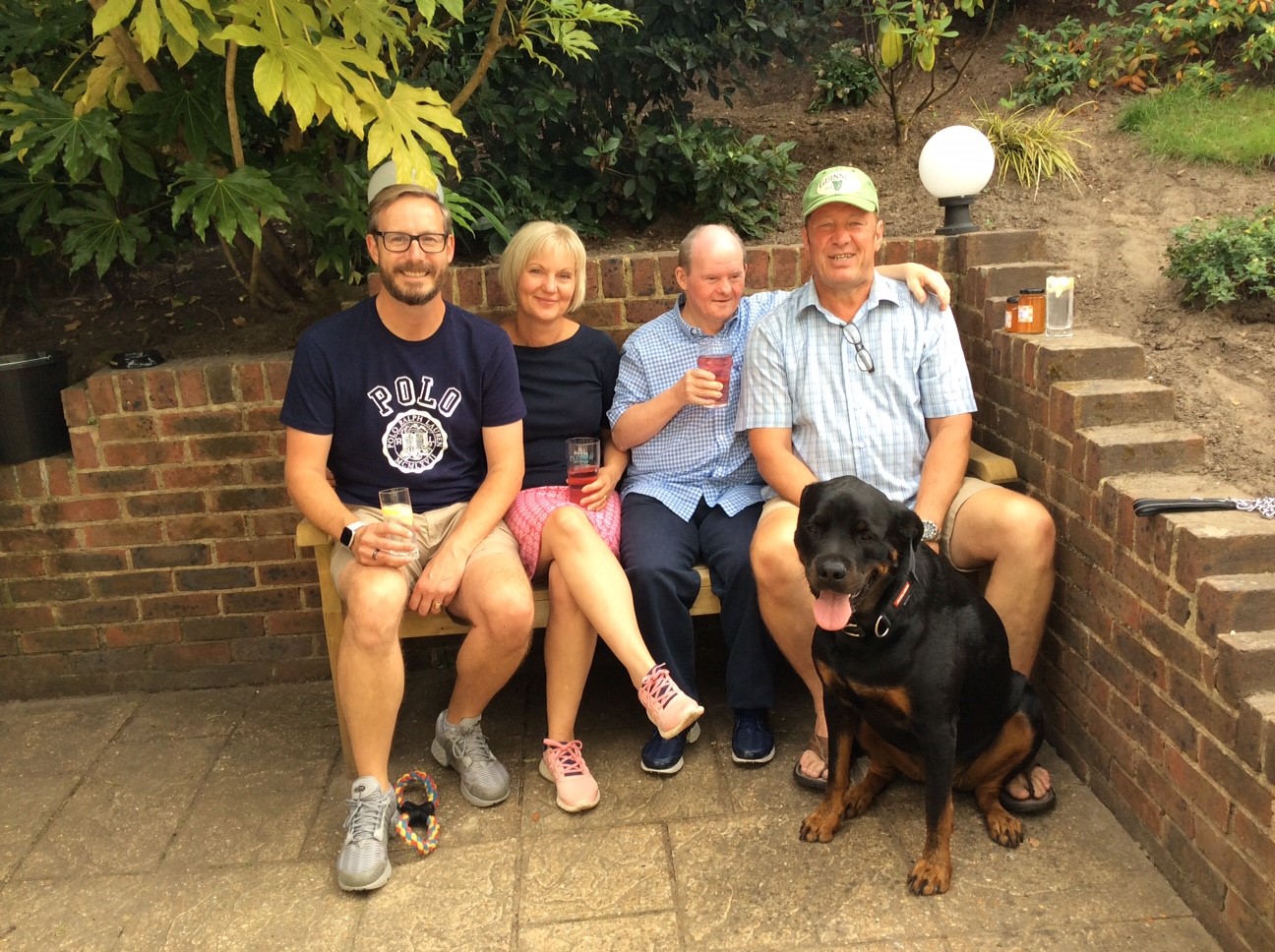 ---