Max's story
Meet Max, a sweet 4 year old Yorkshire Terrier who came to us as a neglect case.
Poor Max was in a terrible state when he arrived in our care. His coat was extremely matted and caked in grime and his teeth were covered in a thick layer of hair and plaque. Sadly, as his teeth are so decayed, Max will need to have most of his teeth removed at our local vets, however after lots of TLC in his foster home he will make a full recovery.
As you can see from the pictures below Max has also had a groom and is feeling much happier and healthier. Big thanks to Hair of the Dog groomers for Max's makeover.
Max has now found his forever home. If you would like to donate towards the costs of his care please click here. Thanks so much.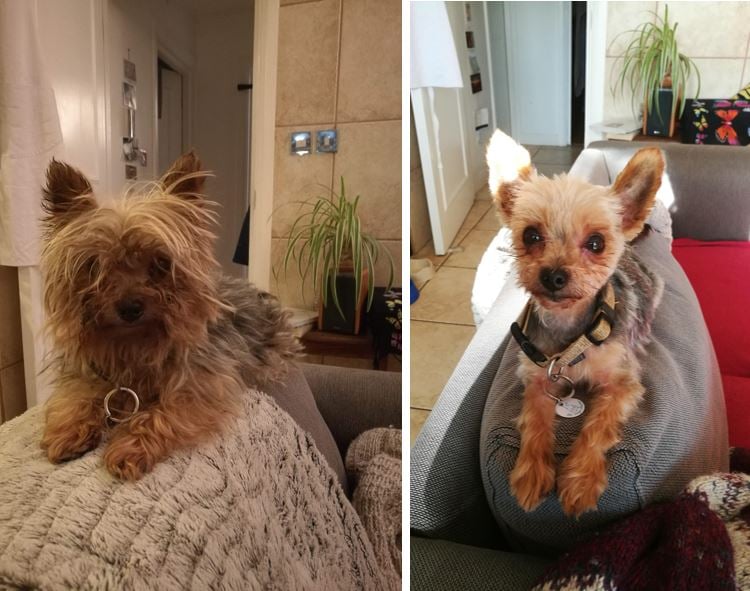 ---