Naomi's story
It's hard to believe that dogs like Naomi can be discarded like rubbish, but that's exactly what happened to this sweet Saluki Lurcher. We received a call to say that Naomi had been thrown out of a car when her owners didn't want her anymore. It was clear when she came to us that she had just had pups and needed urgent medical treatment and that's when we leaped into action, rushing Naomi to be seen by our vets, before placing her in a loving foster home to recover from her ordeal.
Today, Naomi is thriving in her new forever home with Joe and family, thanks to the love and care she has received from our team.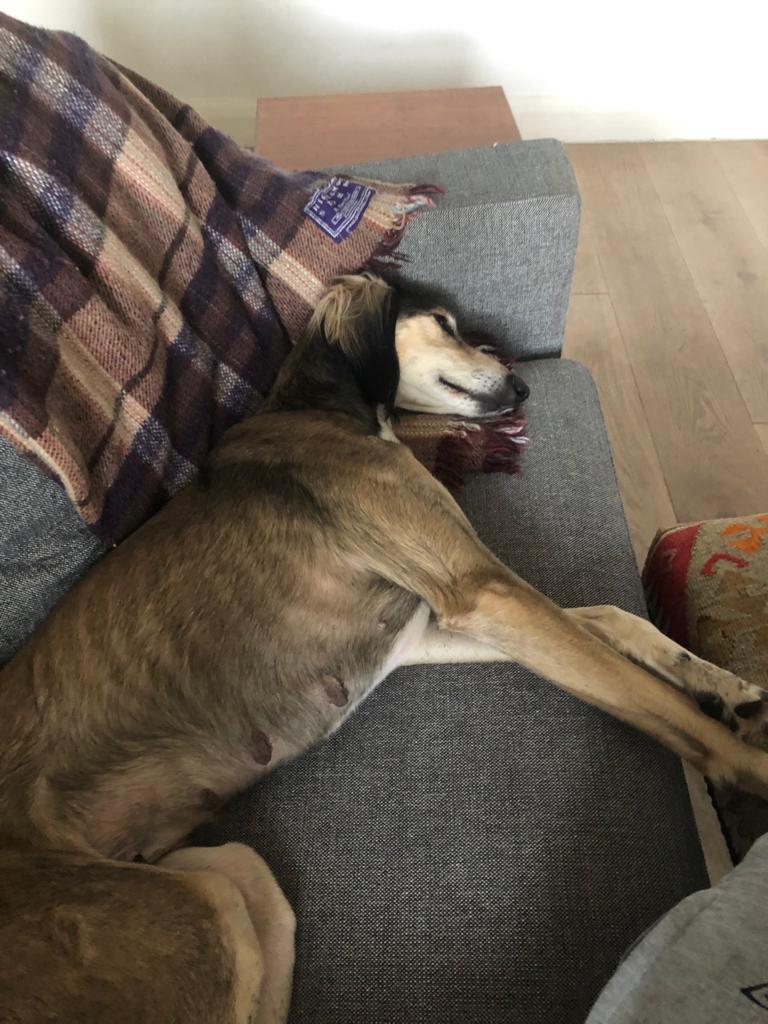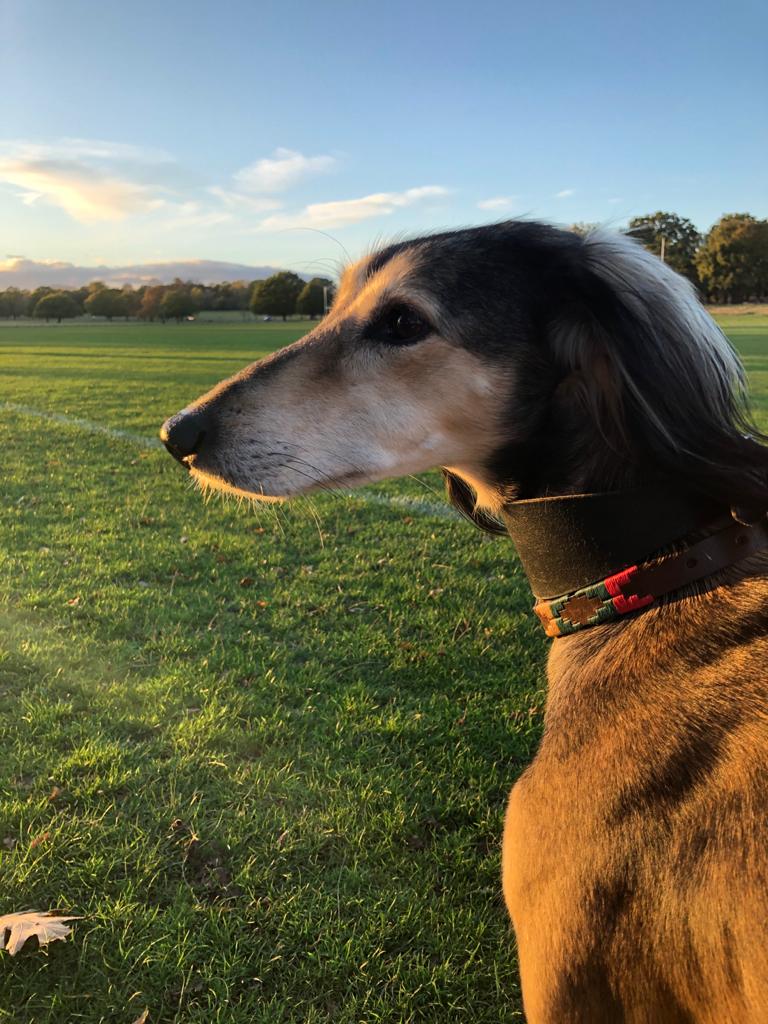 Can you help us help unwanted and abandoned dogs like Naomi get the life-saving care they deserve? Click here. Thank you.
---