Sammy and Sophie – update
Back in November 2019 we took in a pair of beautiful 15 year Staffies, Sammy and Sophie, who tragically were left to fend for themselves in their home for three weeks after their owner sadly passed away.
The siblings, who were emaciated, dehydrated and scared, received urgent medical care from the brilliant Goddard Vets Wanstead before we placed them in a lovely foster home. Huge thanks to the wonderful Charlotte and David for being amazing fosters.
We're really pleased to share that Sammy and Sophie, who were so close to not making it, are now happily enjoying being together in their new home. As you can see from their pictures, they are now back to their normal weight – a complete transformation from when they arrived. Thanks to everyone who donated to their appeal or shared their story, and to the Daily Mirror for running a feature on them.
Wishing you a wonderful and well deserved retirement, Sammy and Sophie.
Sammy and Sophie when they arrived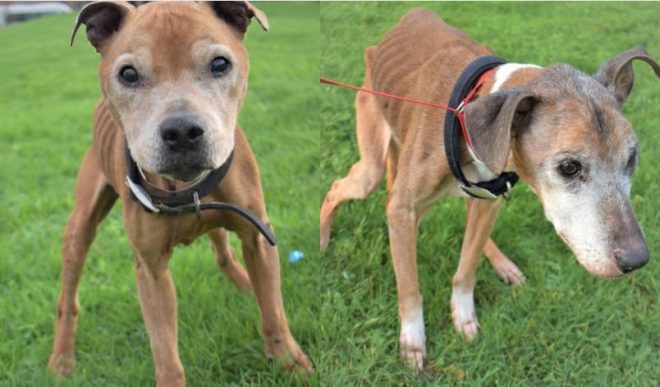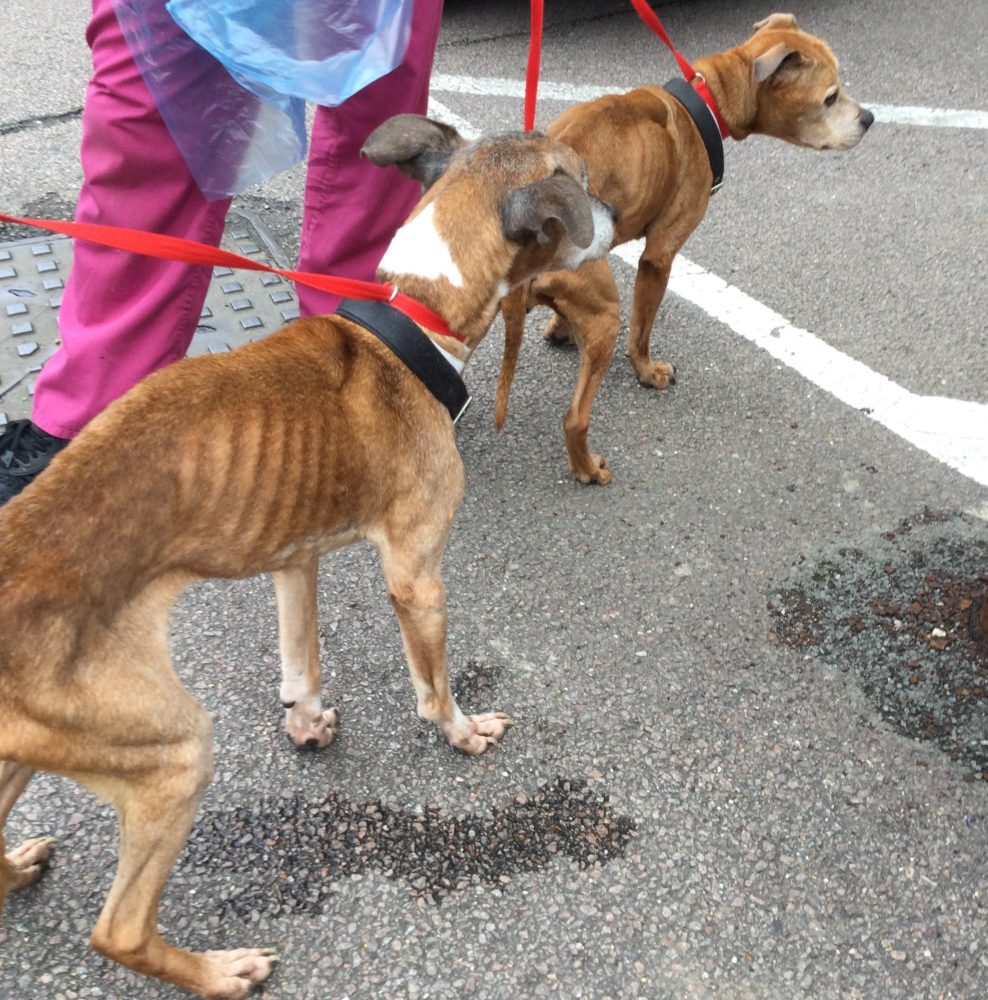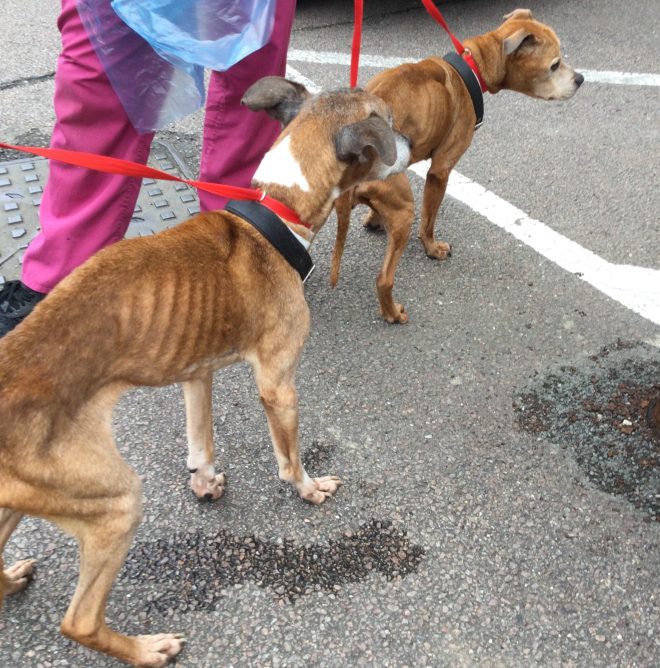 Sammy and Sophie loving their new forever home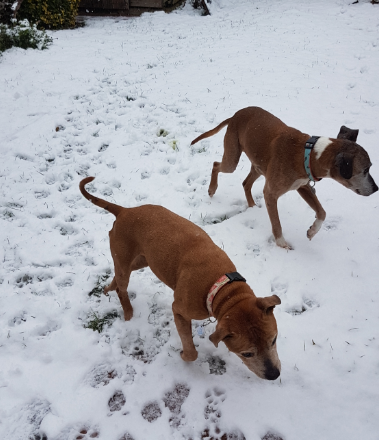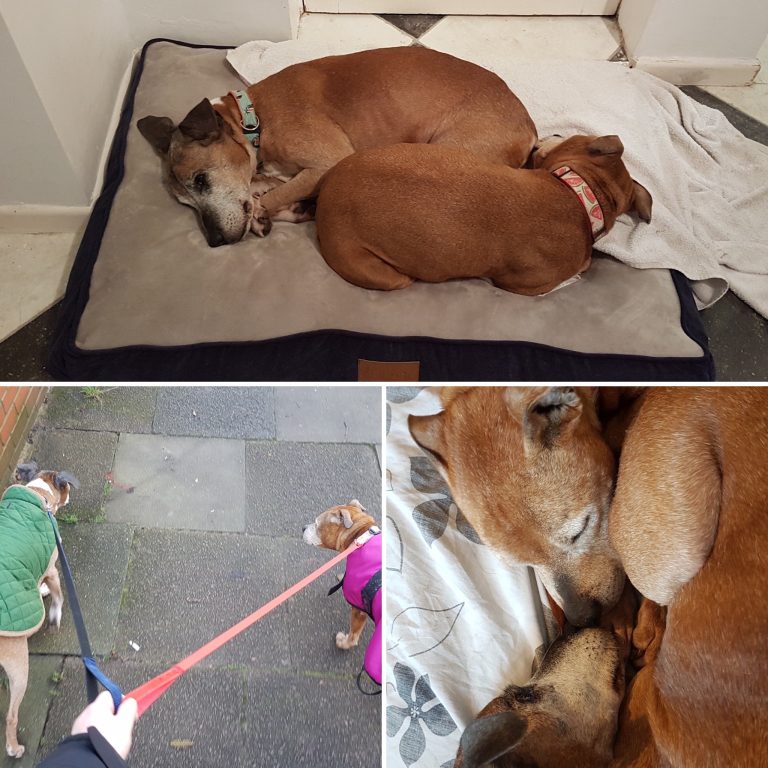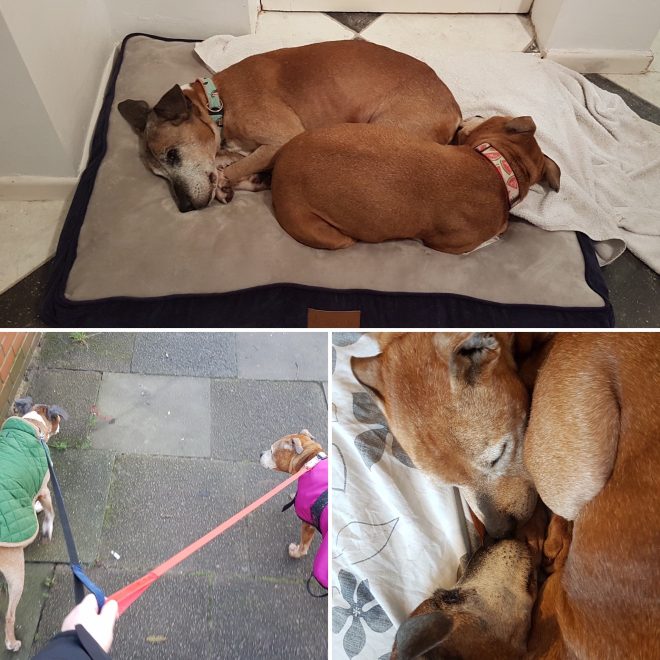 ---